The Hungarian Energy and Utilities Regulatory Authority organised the Night of Power plants program for the third time on 28th October 2022 with the participation of seven gas and biomass fired power plants belonging to the Veolia Hungary group. Visitors had the opportunity to visit the company's facilities in Pécs, Ajka, Debrecen, Nyíregyháza, Dorog and Budapest.
This year, nearly 6,000 people viewed the work processes of Hungarian power plants and heating plants at 35 locations across the country. Visitors could safely tour the facilities in groups led by the experts working in the power plants, and could even ask questions about the operation. In addition to the technical and operational secrets of the power plants, the visit addressed the topics of sustainability and energy efficiency.
Veolia Hungary joined the CSR Hungary awarded event, opening the doors of power plants at seven locations in Pécs, Ajka, Debrecen, Nyíregyháza, Dorog and Budapest. After short presentations and introductory films at the individual sites, visitors toured the facilities in the company of specialists, and could get an insight into energy production and the necessary tools. The visitors could also find out about the mechanisms by which the produced energy reached their home.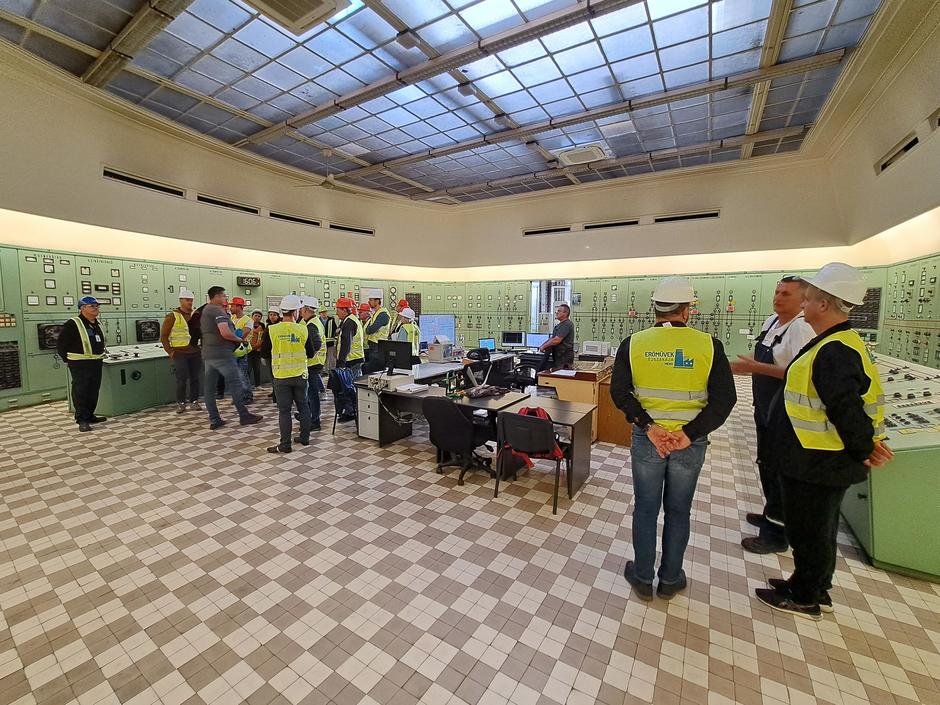 As part of an outstanding program in Pécs, participants were able to see the largest biomass-fired power plant in Central Europe. In the Green Zone Visitor Centre, visitors could discover the various biomass fuels, try the model of the power plant and the district heating system, and generate energy with the help of an exercise bike. After viewing the visitor centre, anyone over the age of 12 could tour the plant, during which they could inspect the fuel storage facilities and learn about the straw's journey from arrival to burning. At Veolia's Kelenföldi Power Plant in Budapest, the participants were offered various interesting programs too; they could view a short film presenting the power plant, the hall, and the main building, the control room, the main transformer and the transmission line from "the Bridge of Sighs". In the control room, they could tour the museum, and see the opened steam turbine. They could look down on the circulation system from the upper level of the heat centre; learn about the boilers, the turbine level and the power plant technologies.
As a novelty this year, the plant in Debrecen offered the visitors two new topics in addition to the presentation of the operation of the power plant: Focus on environmental protection and the operation and maintenance of power plant equipment.
The Night of Power Plants was a success for Veolia Hungary with more than 500 people visiting the power plants. As a result, members of the younger and older generations could get a glimpse into the world of power plants and learn about the conscious use of energy.