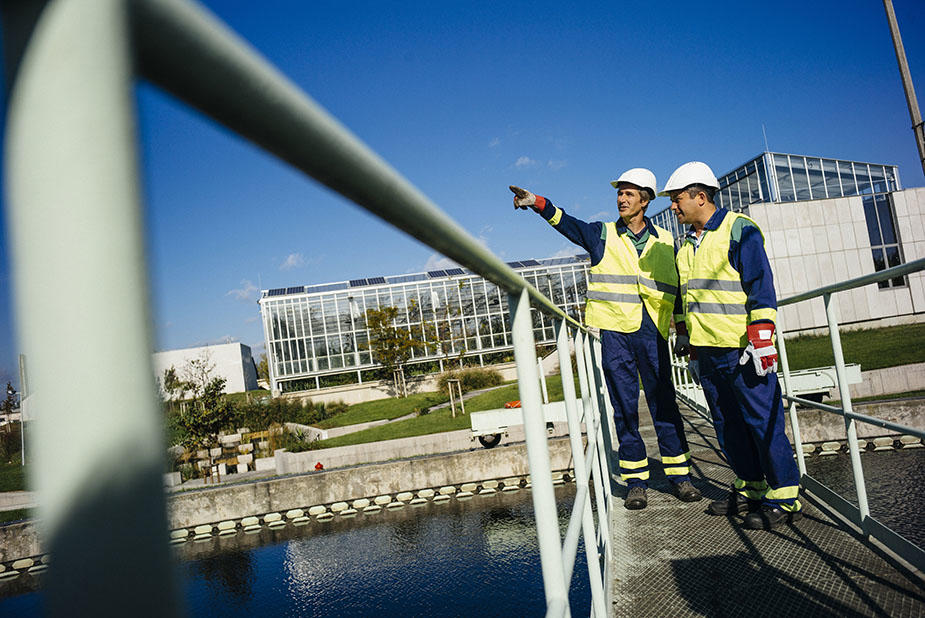 We manage drinking water and wastewater management and distribution equipment, and also water treatment plants for our customers. Our employees operate wastewater transportation and treatment equipment and waste removal systems. As part of our services we manage, maintain and repair the entire water management infrastructure and industrial equipment as well. 
 
Our water management services are provided with a view to the following principles :
We undertake to comply with all criteria set by the authorities that may affect the operation of water management systems.
We guarantee that equipment is managed as best as it can be from the point of view of economy and technology, and that it is maintained and repaired when and as it may be needed.
We assist our partners in preparing water management equipment related developments.
We ensure that our services are provided to partners at reasonable prices which we always adjust to the actual operating costs.
Our business relationships are based on long-term contracts.
In addition to managing and operating water and wastewater management equipment for industrial companies and manufacturing companies, we also rent and sell such equipment both in whole and in part.