A member of the Veolia group, SADE-Magyarország Mélyépítő Kft., contractor for the construction of the largest district heating project of the country in Kecskemét, started the works last year.
On the 21st of April, a key event was organised to celebrate the latest milestone of the biomass-fired heating plant project realised by TERMOSTAR Kft. in Kecskemét. The walls of the plant reached the height where the roof construction can be set off, which means that the facility can start to operate in half a year. To celebrate this moment, following the builders' tradition, a topping up ceremony was held by placing a huge wreath on the top of the structure, wishing the best for the rest of the construction.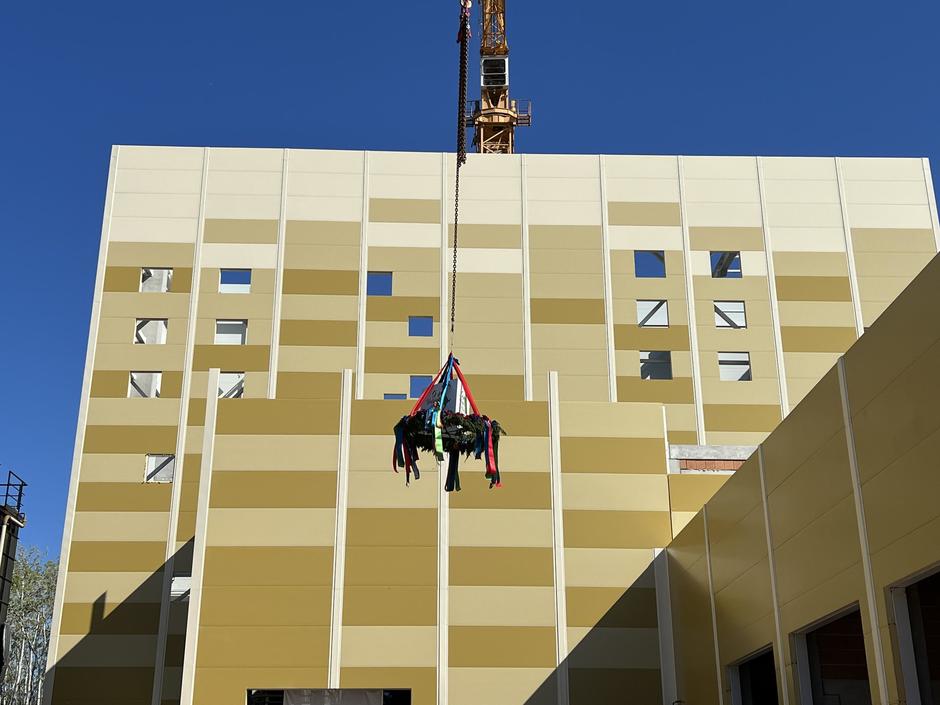 Károly Tomosi, managing director of SADE-Magyarország Mélyépítő Kft., welcomed the guests and the press representatives, and presented the project: "We have completed an important phase of the works. There is still a lot to do, but I hope that we will meet here again in six months celebrating the completion of the project and the beginning of its full operation."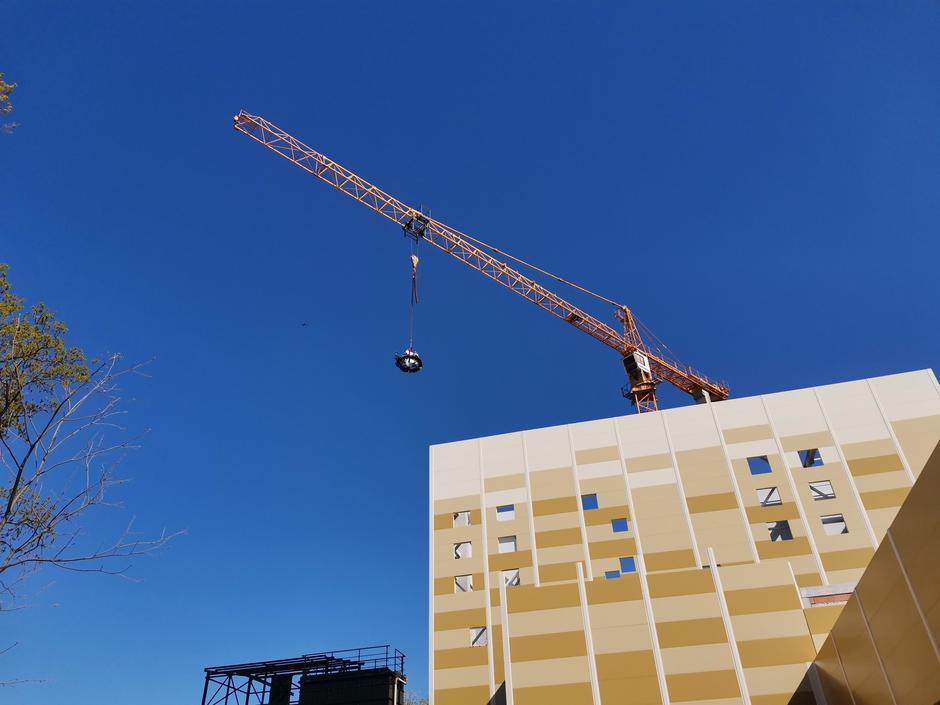 The Mayor of Kecskemét Ms Klaudia Pataki Szemereyné, also addressed the participants: "This project fundamentally determines the future of Kecskemét. We selected the technology after conducting a very thorough studies, and we discussed at length all the elements of the project which may pose risks or could raise questions. The implementation started at the right moment when the energy questions became very relevant, since not a day goes by without having to facing energetic problems."
The purpose of the project under construction, called the TERMOSTAR Green District Heating Global Investment, is to integrate renewable energy into the district heating supply in order to strengthen the safety of supply and energy independence. The goal is to build a renewable, biomass-fired heating plant with a capacity of 20+5 MW in the southern industrial zone of Kecskemét. The heating plant will consist of a 5 MW capacity wood chips-fuelled boiler and a 20 MW total capacity biomass-fuelled (wood chips, sunflower seed husks, woody trimmings/urban green biomass) hot water boiler which will be integrated into the district heating system. The new plant will be connected to the existing heating systems and heat points via a new district heating main pipeline. Some sections of this pipeline will be laid by SADE-Magyarország Mélyépítő Kft. as the main contractor within the framework of a second contract.