Climate change, depletion of resources, health crises, social changes, geopolitical and demographic revolution: human societies are experiencing a time when their functioning, interactions, and values are strongly called into question. It therefore seems important to encourage and support editors and authors who take on the task to sensitize and mobilize the general public to face the threats to the planet, and help rethink the economic and cultural models supposed to transform the world. Veolia Foundation joins them in this mission by starting the 17th contest for the Environmental Book of the Year Award in January 2022.
More than 150 works have been submitted since January. This large number also shows the increased interest of today's society in social and environmental issues and their importance.
This year, the variety of genres varied greatly (essays, novels, comics, fashion books, etc.) and the topics were very colourful too (geopolitics, economy, biodiversity, climate, energy, architecture, reports, etc.).
The jury, chaired by Dominique Bourg, attached great importance to this diversity, as it allows us to reach a wider audience and can draw more attention to the dangers affecting our world.
The jury selected 4 works in the adult book category and 3 works in the youth book category. The award was presented on September 10 at the Livre sur Place book fair in Nancy, France.
The awarded works: Guillaume Pitron L'enfer numérique - voyage au bout d'un like (Digital hell– a journey into the depths of a 'like') and Gilles Macagno, Mauvaise réputation - Plaidoyer pour les animaux mal aimés (Bad reputation – Advocacy for the less popular animals).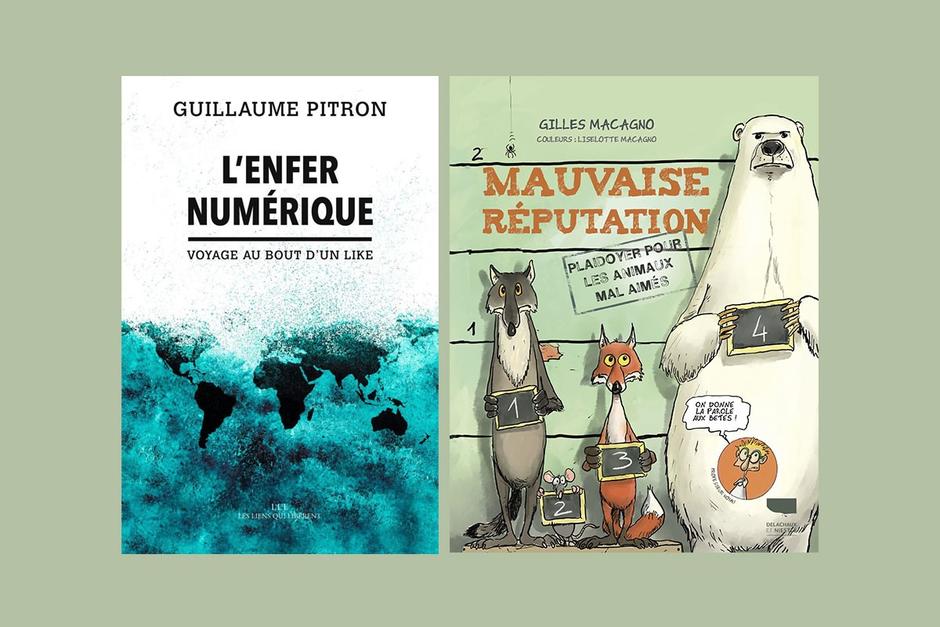 The event was initiated and supported by the Veolia Foundation. The aim of the Foundation is to provide help, in humanitarian emergencies, ensure social inclusion, increase employment, and conserve the environment and biodiversity.