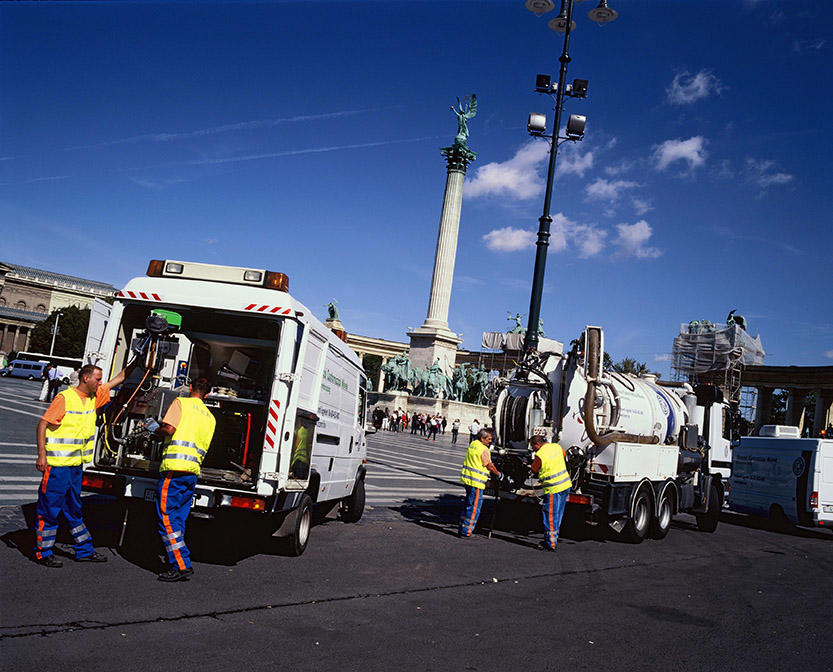 The energy, water and waste management services of the Veolia group help municipalities face the most pressing challenges of present day urban life and living..
Key issues of today's life include questions like how the habitability of built environment can be ensured, and how smart and sustainable cities can be developed. With its solutions developed for municipalities Veolia is always trying to find ways in which it can contribute to the improvement of the habitability of city life, and ways to provide the most comprehensive community services possible. 
 
What Veolia can offer to its partner towns and cities:
Modern water services based on extensive technical knowledge and the implementation of new technologies help municipalities to reduce water loss while strongly focusing on cost effectiveness.
Further cut in operating costs as a result of efficient management.
Quality customer services by providing telephone customer service complying with ISO 9001 standards and by employing employees specifically trained for the job.
The best possible utilization of manpower with the help of proficient human resources management.
 
The most important advantage of the cooperation model offered by Veolia is that the processes applied during the cooperation (e.g., centralized procurement, jointly managed technical activities, joint customer services) result in higher quality work and lower operating costs which in turn allow water prices offered to end-users to remain stable over a long period of time.